What's included and how does it work?
mailfloss covers all of your email verification needs in one powerful yet simple platform
Connect your email service provider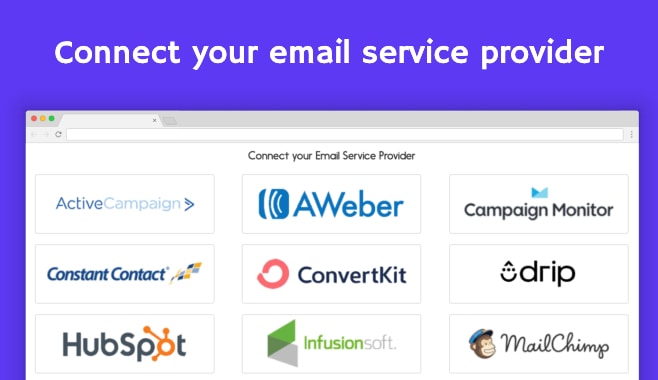 "This used to a very tedious and time consuming process that I did manually. With virtually no troubleshooting and very easy configuration, I have literally saved myself hours of work every single week."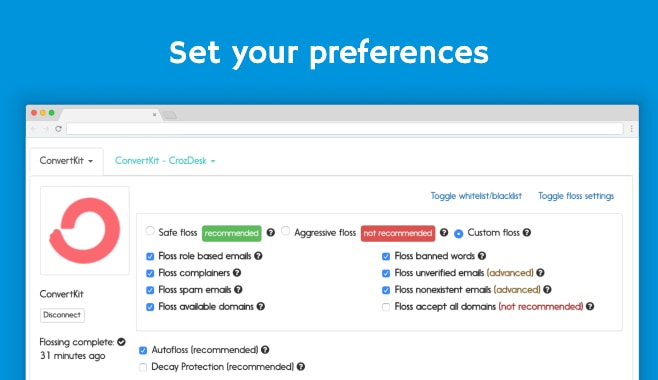 "mailfloss is literally the only piece of software that I use every single month that I don't even have to think about and I love that, because it's totally set and forget it."
Set your frequency & cleaning preferences
Choose what you want to do with the invalid ones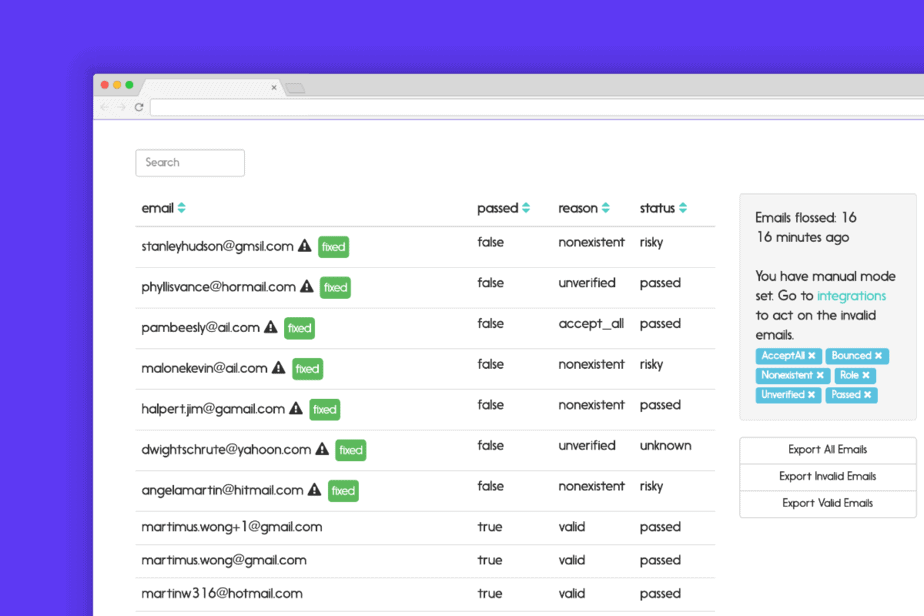 "We were looking for an email validation service that could support enterprise level volume and tight integration with HubSpot, and frankly mailfloss was the only game in town."
Reporting, analytics, and other goodies